Who is Behind The Robosculptor?
The Robosculptor is powered by a team of highly-skilled engineers, software developers, tech enthusiasts, and visionaries. Our commitment to innovation and excellence drives us to revolutionize the aesthetic treatment industry.
Our determination to create cutting-edge experiences has led us to incorporate AI and innovative engineering in robotics to reshape the body sculpting industry.
Our mission is
to create a future
where body treatments are predictable, safe, and effective. We aim to achieve this by developing and utilizing advanced
robotic technology
that meets the highest standards of precision, safety, and reliability.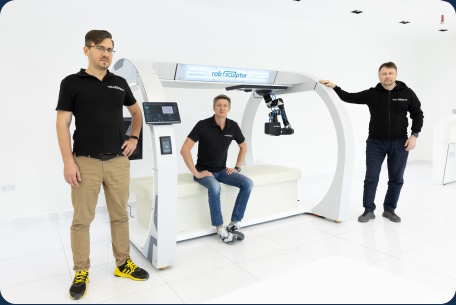 Our team has extensive experience in tech, development, and medicine dating back to 2006. We have conducted thorough scientific studies that validate the effectiveness and safety of our technology. We have our R&D department, in-house marketing, our own manufacturing capabilities, and an international presence.
We believe that technology should be tested in real-world scenarios to see its impact, and we strive to automate repetitive tasks that can be done better by machines. We focus on software and AI while using innovative hardware to build our products.

Denis Ledenkoff
CEO, founder


BSc in interpreting. Masters 4 languages - English, German, Polish and Russian. Passionate entrepreneur and founder. Managed to create unique atmosphere in the company that appreciates use their best skills in what they like. Likes jamming guitar, snowboarding, windsurfing and squash.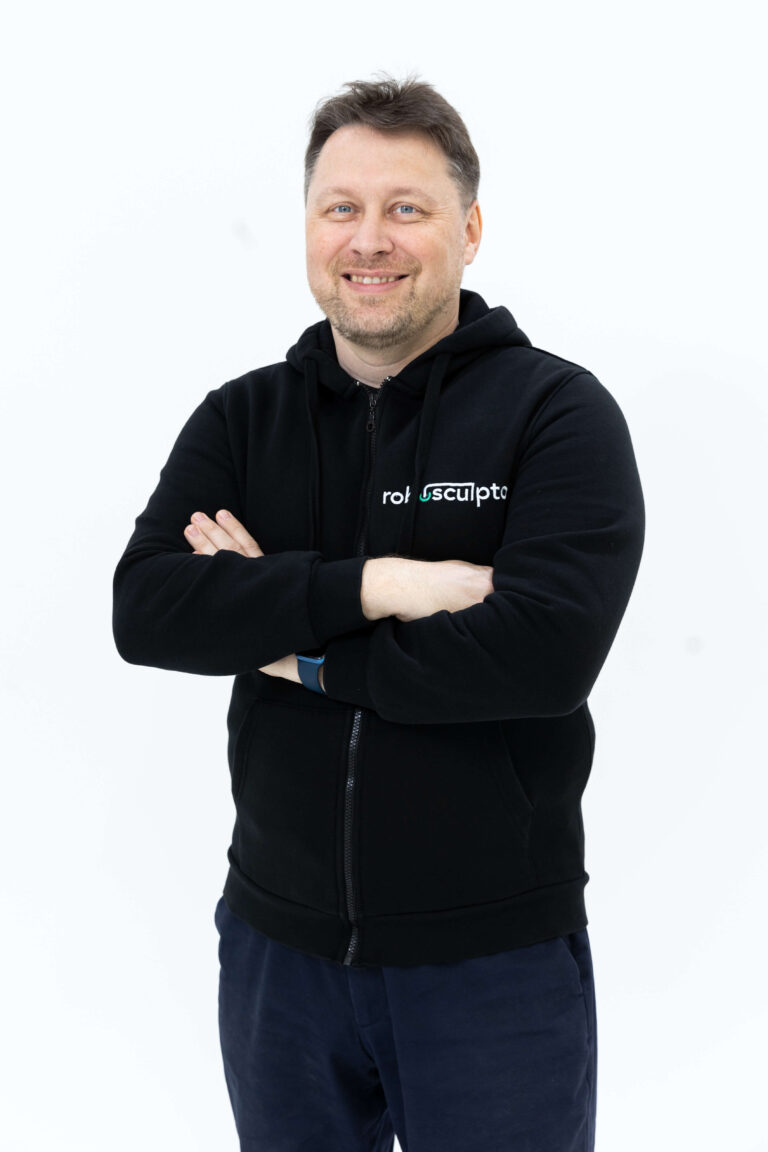 Maxim Gladilov
CTO, co-founder, Solutions-based product development


MSc in Engineering and Photonics, CTO. Innovator and inventor. Author of patents. RnD project manager for over 25 years. I create technology teams that achieve goals. Chief designer of serially produced devices. Likes painting and sculpture, traveling.
Alexander Naumov
PhD in Physics. Author of more than 20 patents and 100 scientific articles. Research interests lie in the field of artificial intelligence, computer vision, robotics and distributed sensor systems. Likes reading fiction and writing nursery rhymes.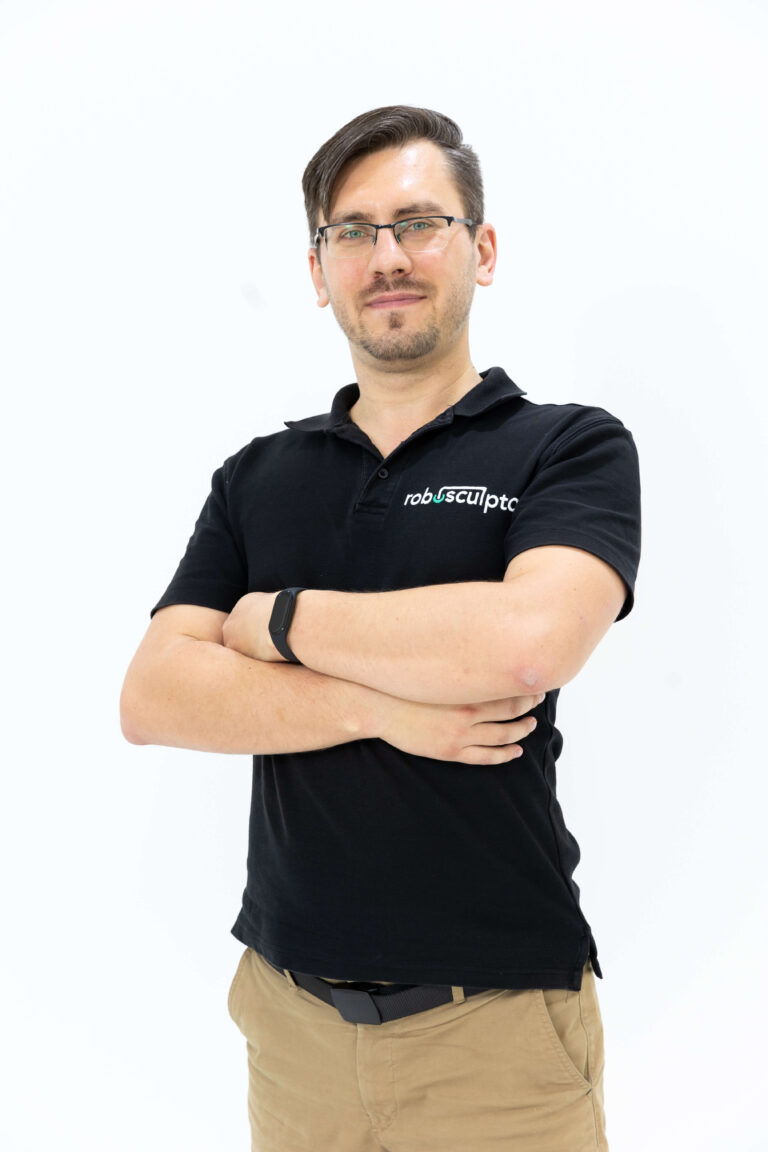 Vitaly Kurdiuk
Sales and marketing
Head of R&D


Head of R&D. Master of Technology Entrepreneurship, Master of Science in Engineering. Passionate engineer and inventor. Does everything to make the product come to life. Loves traveling with kids, volleyball and basketball.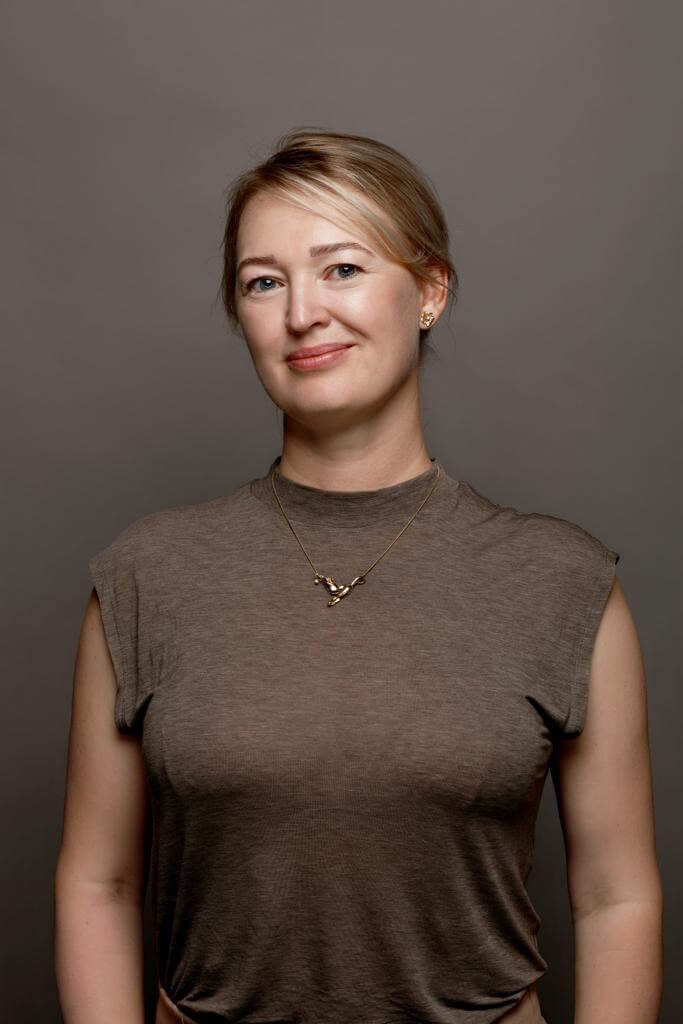 Yelena Kormilina
Business Development Head of R&D


MBA, GVSU Alumna (Michigan, USA). Multi-skilled team player who navigates the complexities of new markets and bridges cross cultural gaps. Enjoys family trips, horse riding, jogging.
Join us today and be a part of shaping the future of body treatments!
If you're interested in becoming a partner, please fill out the application form and we'll reach out with additional details.